Franklin Square
163 New Hyde Park Road
Franklin Square, NY 11010
516-616-1111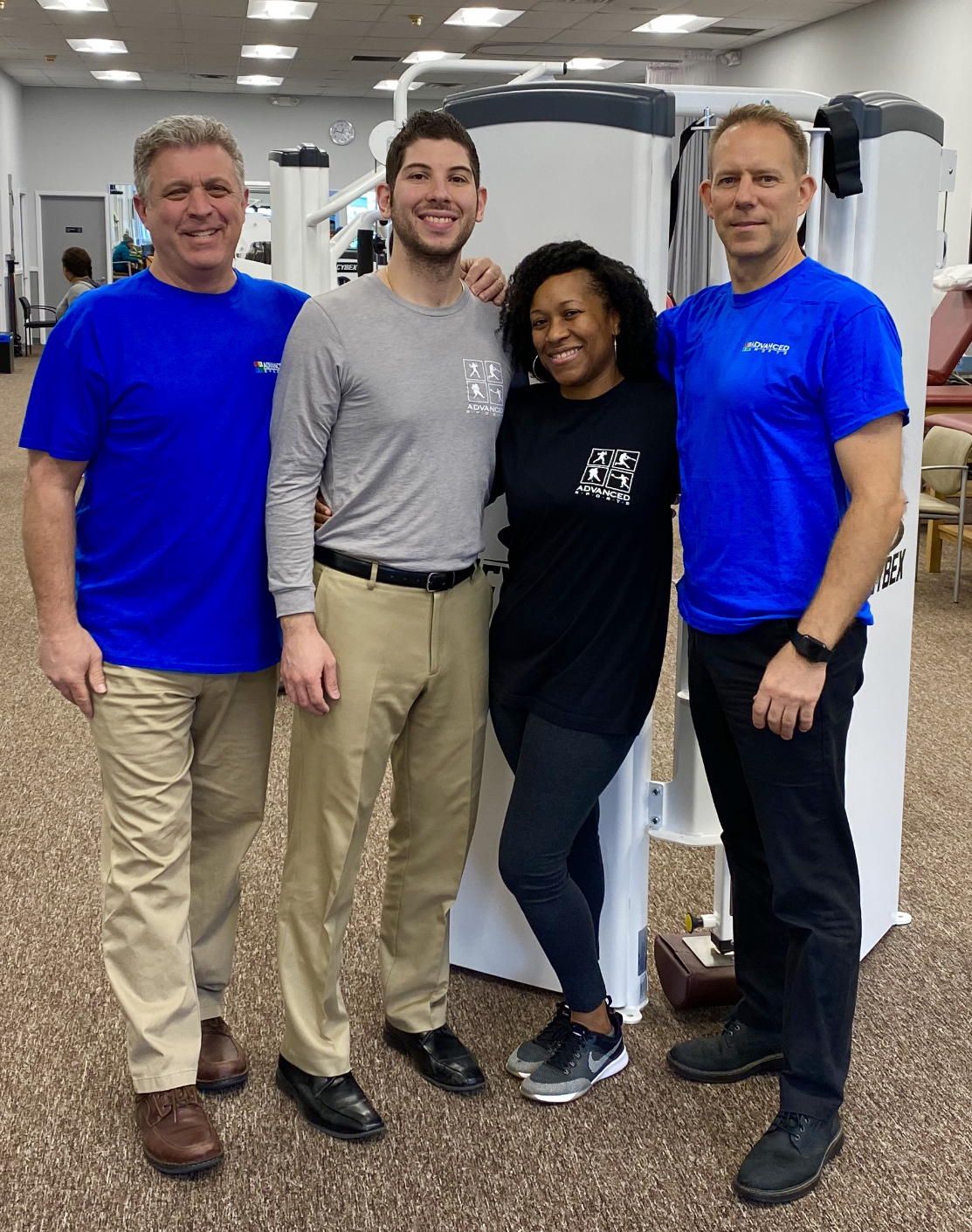 Proudly Serving Nassau County
Advanced S.P.O.R.T.S. would like to introduce our new Franklin Square outpatient Physical Therapy facility that specializes in the evaluation and treatment of Orthopedic and Sports injuries. We believe in evidenced based treatment that is rendered solely by licensed Physical Therapists. The Franklin Square facility is a newly renovated spacious 4,000 square foot facility that has state of the art equipment and modalities. There is free parking on the premises.
Aiysha Glenn-Bradby, PT, DPT, CLT
Aiysha Glenn-Bradby PT, DPT, CLT has been a member of the Advanced S.P.O.R.T.S. team since 2008. She received her Doctorate in Physical Therapy from Temple University in Philadelphia, PA in 2005. Always interested in health and rehabilitation, Aiysha focused her undergraduate studies while attending Morgan State University on health education and athletic training. Aiysha is currently the Center Coordinator of Clinical Education (or CCCE) at Advanced S.P.O.R.T.S. where she serves as the formal representative of the clinical education site and liaison with several academic programs. Aiysha is also a Certified Lymphedema Therapist certified through the Norton School of Lymphatic Therapy. She uses her knowledge of the lymphatic system in this orthopedic setting, to appropriately care for patients with a past medical history of cancer, post-surgical patients, and anyone with pain and swelling. Aiysha provides professional, comforting, and quality, evidence-based treatment. She promotes the benefits of exercise and healthy living, while encouraging and motivating her patients every step of the way.
Gilberto Diaz, PT, DPT
Gilberto Diaz is a licensed Physical Therapist with a Doctorate of Physical Therapy degree from New York Institute of Technology, where he graduated with distinction in 2011. He specializes in orthopedic care, post-operative surgical conditions, health & wellness, various sports injuries, injury prevention, and overall outpatient rehabilitation. His conservative approach to patient care combines effective personalized treatment strategies and home exercise programs that seek to alleviate pain and achieve ideal recuperation and function. Gilberto believes that with skillful examination and evaluation, movement dysfunctions can be diagnosed & analyzed, and skilled therapeutic intervention can begin to restore physical function and maximize overall quality of life and well-being. Priding himself on his patient care and relationships, he seeks to relate to each of his patients and provide them with an individualized experience that helps to foster their progress and recovery. Gilberto's combined in-depth knowledge, hands-on experience, competency, and compassion ensure all of his patients receive optimal care, attention, and rehabilitation.
Open Hours
Mon – Fri — 7:30 am – 8:00 pm
Saturday, Sunday & Holidays — Off
COVID-19 Alert: Please contact us at (516) 616-1111 for revised appointment times during the COVID-19 crisis.
We are now providing telehealth visits during the Covid-19 crisis for both new and existing patients. Furthermore, during the crisis, copays and co-insurances do not apply for telehealth visits until further notice from the insurance companies.