East Setauket
100 North Belle Meade Rd.
East Setauket, NY 11733
(631) 689-5940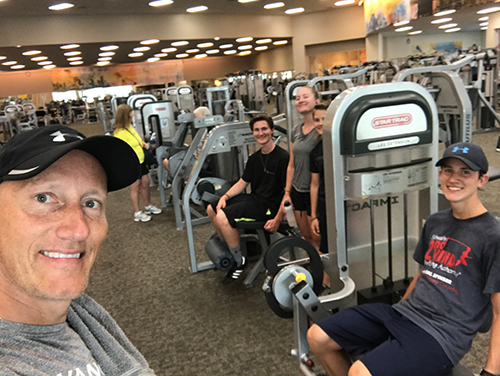 Proudly Serving the greater Three Village Area
The spacious East Setauket facility is conveniently located just North of route 347 on Belle Meade Road. Free parking is available onsite as well as changing rooms if needed in the facility. The open atmosphere with large windows creates for a comfortable environment and pleasurable experience.
Frank McCoy, PT
Frank is the co-founder and co-owner of Advanced S.P.O.R.T.S. Frank is a 1994 Northeastern University Graduate. Originally from Setauket, Frank is the owner and operator of Advanced S.P.O.R.T.S. of East Setauket and is the Chief Physical Therapist at the East Setauket Facility. Frank is a believer in being involved in the community with over 25 years of experience in Suffolk County specializing in orthopedic injuries, injury prevention, post-operative and sports rehabilitation medicine. He lives in the Three Village area with his wife and four children. Frank has spent 25+ years building his reputation as one the top therapists in the region. He works with Athletic Departments in the surrounding school districts performing pre-season screenings, injury prevention and Speed & Agillity Camps for the Junior High and High School Athletes. Frank has extensive knowledge in general orthopedics and sports specific therapy. Frank maximizes patient outcomes by utilizing extensive manual/clinical skills and tailoring each patient's program to the individual. " We create an environment that promotes a 'TEAM' approach to healthcare between the patient, the physician and our clinicians. We try to create a positive and motivating atmosphere that patients enjoy." Frank is a clinical instructor mentoring students from various local and distant schools and is a member of the APTA.
Eileen McCoy, PT
Open Hours
Mon – Fri — 7am – 8pm
Saturday — 8am – 12 noon from Labor Day through Memorial Day. Closed Saturday's in Summer.
Sunday & Holidays — Off
COVID-19 Alert: Please call us at (631) 689-5940 for special hours and appointments.