East Setauket
100 North Bell Meade Rd.
East Setauket, NY 11733
631-689-5940
Miller Place
275 Rte. 25A Unit# 43-45
Miller Place, NY 11764
631-364-8114
Celebrating 20 years in business!!!
Advanced S.P.O.R.T.S. is a multi-generation, family owned practice proud to be serving our community for the past 20 years. Thank you to all of our patients and friends. We look forward to many more great years!
Advanced S.P.O.R.T.S.
Sports Physical & Orthopedic Rehabilitative Therapy Services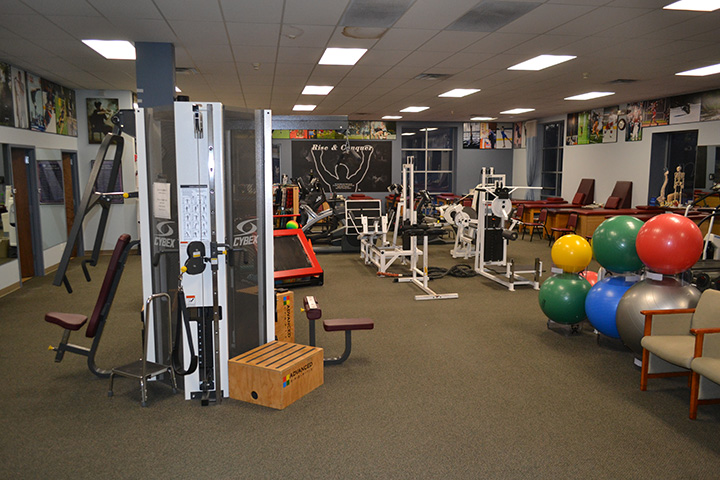 Physical Therapy Screenings
Our team of professionals will take time to evaluate and establish a set of goals that meet your needs.
Joint Rehabilitation
Treatment of all Orthopedic issues from feet to concussions.
Pre and Post Operative Care
Close communication with Physicians to provide a team approach to healthcare.
Special Services
– Injury Prevention
– Educational Lecturing
– Speed & Agility Camps
– Wellness Programs
Sports Physical & Orthopedic Rehabilitative Therapy Services
Advanced Sports Physical Therapy has facilities in Suffolk, Nassau and Queens: specifically East Setauket, Miller Place, Franklin Square and Fresh Meadows which ensures a location near you. We offer the most up to date, evidence based treatment available by our highly qualified and licensed physical therapists and staff. We specialize in sports and orthopedic physical therapy to all age groups.
Our staff is highly trained and motivated to assist you in attaining your goals whether it is returning to sport, occupation or an enhanced quality of living. They have been properly trained, licensed and certified in the practice of physical therapy and are experts in treating the spectrum of orthopedic and sports injuries. We have a team of dedicated staff members who will assist and motivate you while you're on your road to recovery. The atmosphere is professional, congenial as well as pleasant: a facility where the staff and clients work together as a team to achieve your goals.
We accept most insurance plans. Please contact us with any questions concerning your coverage or care pertaining to physical therapy at our facility.


Advanced S.P.O.R.T.S. was founded in 2003 by three physical therapists with a common goal of developing a network of outpatient physical therapy centers in New York and Long Island who specialize in orthopedic and sports injuries including post operative rehabilitation. We are dedicated to our mission of delivering the highest quality care while maintaining the ethical standards set by the American Physical Therapy Association and abiding the laws set by New York State's practice act.
The acronym in our company name defines what we specialize in:
Sports
Physical &
Orthopedic
Rehabilitative
Therapy
Services
The organizing partners have over 70 years of combined experience in outpatient rehabilitation and business management within the profession. This practice was developed on the strong clinical and business expertise of it's founding partners as physical therapists.
We Are One of the Top Physical Therapists in Your Area.
Our Vision
To create a network of clinicians and practices who:
Dedicate themselves to the health and well being of all patients.
Provide for professional growth and education of our employees.
Are dedicated and committed to our communities.
Nurture the relationships with the referring physicians.
Strive to be the best at what we do.
We look forward to being part of your recovery team!
Frank McCoy, PT
Frank is the co-founder and co-owner of Advanced S.P.O.R.T.S. Frank is a 1994 Northeastern University Graduate. Originally from Setauket, Frank is the owner and operator of Advanced S.P.O.R.T.S. of East Setauket and is the Chief Physical Therapist at the East Setauket Facility. Frank is a believer in being involved in the community with over 25 years of experience in Suffolk County specializing in orthopedic injuries, injury prevention, post-operative and sports rehabilitation medicine. He lives in the Three Village area with his wife and four children. Frank has spent 25+ years building his reputation as one the top therapists in the region. He works with Athletic Departments in the surrounding school districts performing pre-season screenings, injury prevention and Speed & Agillity Camps for the Junior High and High School Athletes. Frank has extensive knowledge in general orthopedics and sports specific therapy. Frank maximizes patient outcomes by utilizing extensive manual/clinical skills and tailoring each patient's program to the individual. " We create an environment that promotes a 'TEAM' approach to healthcare between the patient, the physician and our clinicians. We try to create a positive and motivating atmosphere that patients enjoy." Frank is a clinical instructor mentoring students from various local and distant schools and is a member of the APTA.
Paul Kropas, PT, MSPT, OCS, CSCS
Paul Kropas is a co-founder and co-owner of Advanced S.P.O.R.T.S. A licensed Physical Therapist who believes in evidenced based practice and planning treatment based upon the science of proven rational clinical decision making. In treating physical therapy patients and counseling orthopedic and sports performance clients, he draws upon current research as well as his experience into his daily practice.
Paul kropas graduated from L.I.U.'s Physical Therapy Program in 1995 with magna cum laude and has been practicing in the field of orthopedic and sports physical therapy ever since. Upon graduation, Paul was awarded "distinguished research" for his thesis project on the patella-femoral joint.
Paul Kropas is an Orthopedic Clinical Specialist(OCS). This elite credential from the American Board of Physical Therapy Specialties signifies in depth knowledge and skills in orthopedic physical therapy. He also is a Certified Strength and Conditioning Specialist(CSCS), a certification from the National Strength and Conditioning Association.
Paul Kropas takes pride in offering the best quality care to every patient and upholds the standards set forth in the practice act of physical therapy with integrity.
Joseph Capobianco, PT
Joe Capobianco is a co-founder and co-owner of Advanced S.P.O.R.T.S. which was started in 2003. Joe graduated from S.U.N.Y. Stony Brook in 1985 with a BA in Psychology and graduated from C.U.N.Y. Hunter in 1987 with a BS in Physical Therapy.
Joe began his career at Long Island Jewish Hospital, then worked for smaller private practices for 7 years, until he joined a fortune 500 Healthcare company and worked for 8 years rising to the position of regional manager, supervising close to 30 facilities. During his tenure he worked with a number of professional teams, among which were the NY Islanders, NY Dragons, and members of the Detroit Lions.
In his many years of practice he became well versed in all types of orthopedic, sport and neurological Physical Therapy techniques and now offers his highly skilled abilities and professionalism to all his clients in high quality facility, with pride and integrity.
Walter Chomicki, PT, DPT
Walter Chomicki is a licensed Physical Therapist with a Doctor of Physical Therapy degree from Stony Brook University. Walter also attended Stony Brook for his undergraduate studies where he received his Bachelor of Science degree in Biology. While at Stony Brook, Walter served as the President of the Pre-Physical Therapy Association and the President of his graduate class. He also had the pleasure of helping with the Adapted Aquatics program at SBU as a Certified Adapted Aquatics Instructor.
Walter enjoys treating a diverse patient population and specializes in orthopedics, manual therapy techniques, pre/post operative conditions, biomechanics, musculoskeletal rehabilitation, sports injuries, injury prevention, health and wellness. He incorporates the most current evidence-based research to create a unique individualized treatment program to promote optimal recovery for his patients. Walter has also worked with local junior high and high school athletes performing pre-season screenings for injury prevention as well as Speed & Agility Camps for athletes of all ages. As a former athlete, Walter understands the importance of proper training, nutrition and treatment and uses this experience to relate to all his patients.
Aiysha Glenn-Bradby, PT, DPT, CLT
Aiysha Glenn-Bradby PT, DPT, CLT has been a member of the Advanced S.P.O.R.T.S. team since 2008. She received her Doctorate in Physical Therapy from Temple University in Philadelphia, PA in 2005. Always interested in health and rehabilitation, Aiysha focused her undergraduate studies while attending Morgan State University on health education and athletic training. Aiysha is currently the Center Coordinator of Clinical Education (or CCCE) at Advanced S.P.O.R.T.S. where she serves as the formal representative of the clinical education site and liaison with several academic programs. Aiysha is also a Certified Lymphedema Therapist certified through the Norton School of Lymphatic Therapy. She uses her knowledge of the lymphatic system in this orthopedic setting, to appropriately care for patients with a past medical history of cancer, post-surgical patients, and anyone with pain and swelling. Aiysha provides professional, comforting, and quality, evidence-based treatment. She promotes the benefits of exercise and healthy living, while encouraging and motivating her patients every step of the way.
Jaime Sternberg, PT, DPT
Jaime Sternberg received her DPT degree from D'Youville College in Buffalo NY in 2010, following completion of her undergraduate studies at the University at Buffalo. She began her career at a rehabilitation hospital treating neurological based patient clientele. Over the next three years Jaime's interest swayed to the orthopedic and sports crowd, which led her to enrollment in NYU's year long intense Orthopedic Residency program. Jaime has been working in the outpatient orthopedic setting since 2013. She utilizes a hands on, evidenced based approach to treatment; designing each plan of care for the individual patient. Jaime is passionate about her profession and brings her excitement into the clinic. She is an avid sports fan and ex-athlete who maintains an active lifestyle and promotes the same for her patients, which she modifies for their specific skill level.
Gilberto Diaz, PT, DPT
Gilberto Diaz is a licensed Physical Therapist with a Doctorate of Physical Therapy degree from New York Institute of Technology, where he graduated with distinction in 2011. He specializes in orthopedic care, post-operative surgical conditions, health & wellness, various sports injuries, injury prevention, and overall outpatient rehabilitation. His conservative approach to patient care combines effective personalized treatment strategies and home exercise programs that seek to alleviate pain and achieve ideal recuperation and function. Gilberto believes that with skillful examination and evaluation, movement dysfunctions can be diagnosed & analyzed, and skilled therapeutic intervention can begin to restore physical function and maximize overall quality of life and well-being. Priding himself on his patient care and relationships, he seeks to relate to each of his patients and provide them with an individualized experience that helps to foster their progress and recovery. Gilberto's combined in-depth knowledge, hands-on experience, competency, and compassion ensure all of his patients receive optimal care, attention, and rehabilitation.
Justin Chaback, PT, DPT
Justin Chaback is a Licensed Physical Therapist who completed his Doctorate studies at Touro College in Bay Shore, NY in 2018 and graduated Magna Cum Laude from Adelphi University with a Bachelor of Science in Exercise Science in 2014. Justin uses an evidence-based approach to treatment to deliver the highest possible quality care to his patients, in addition to encouraging them to live active, healthy lifestyles. He believes in working with his patients to devise a treatment plan that is specific to their condition and personal goals. In addition to working with Orthopedic patients, he has also worked with individuals with Developmental Disabilities by devising health and fitness plans for them and their families. Having lived in the area his whole life, Justin is proud to help the local community in achieving their physical goals.
Jean Quinn, PT, DPT
Dr. Jean Marie Quinn, PT, DPT graduated Magna Cum Laude from St. John's University in 2010 with a Bachelor's Degree in Finance. She worked part time at Advanced S.P.O.R.T.S. where it became clear that she was passionate about helping people reach their rehabilitative goals. In 2016 Jeanie received her Doctor of Physical Therapy Degree from Touro College. While in school she completed four Orthopedic clinical internships and worked at several PT clinics as a Physical Therapist Aid. Jeanie believes in a movement-based approach to Physical Therapy, utilizing patient specific therapeutic exercise to improve function. She uses manual techniques including Mulligan Concepts in mobilization with movement manual therapy skills. She is certified in instrument assisted soft tissue mobilization (IASTM) and compression band (voodoo floss) practitioner. A holistic approach to managing pain and improving functional mobility is something Jeanie enjoys and educates her patients on, while providing evidence based quality care and promoting patient independence, allowing them to take charge of their health.
Brianna Capobianco, PT, DPT