East Setauket
100 North Bell Meade Rd.
East Setauket, NY 11733
631-689-5940
Miller Place
275 Rte. 25A Unit# 43-45
Miller Place, NY 11764
631-364-8114
Celebrating 20 years in business!!!
Advanced S.P.O.R.T.S. is a multi-generation, family owned practice proud to be serving our community for the past 20 years. Thank you to all of our patients and friends. We look forward to many more great years!
Advanced S.P.O.R.T.S.
Sports Physical & Orthopedic Rehabilitative Therapy Services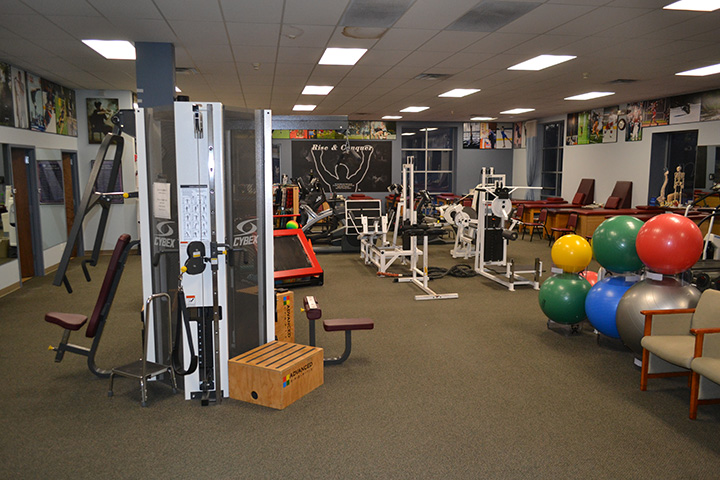 Physical Therapy Screenings
Our team of professionals will take time to evaluate and establish a set of goals that meet your needs.
Joint Rehabilitation
Treatment of all Orthopedic issues from feet to concussions.
Pre and Post Operative Care
Close communication with Physicians to provide a team approach to healthcare.
Special Services
– Injury Prevention
– Educational Lecturing
– Speed & Agility Camps
– Wellness Programs
Sports Physical & Orthopedic Rehabilitative Therapy Services
Advanced Sports Physical Therapy has facilities in Suffolk, Nassau and Queens: specifically East Setauket, Miller Place, Franklin Square and Fresh Meadows which ensures a location near you. We offer the most up to date, evidence based treatment available by our highly qualified and licensed physical therapists and staff. We specialize in sports and orthopedic physical therapy to all age groups.
Our staff is highly trained and motivated to assist you in attaining your goals whether it is returning to sport, occupation or an enhanced quality of living. They have been properly trained, licensed and certified in the practice of physical therapy and are experts in treating the spectrum of orthopedic and sports injuries. We have a team of dedicated staff members who will assist and motivate you while you're on your road to recovery. The atmosphere is professional, congenial as well as pleasant: a facility where the staff and clients work together as a team to achieve your goals.
We accept most insurance plans. Please contact us with any questions concerning your coverage or care pertaining to physical therapy at our facility.


Advanced S.P.O.R.T.S. was founded in 2003 by three physical therapists with a common goal of developing a network of outpatient physical therapy centers in New York and Long Island who specialize in orthopedic and sports injuries including post operative rehabilitation. We are dedicated to our mission of delivering the highest quality care while maintaining the ethical standards set by the American Physical Therapy Association and abiding the laws set by New York State's practice act.
The acronym in our company name defines what we specialize in:
Sports
Physical &
Orthopedic
Rehabilitative
Therapy
Services
The organizing partners have over 70 years of combined experience in outpatient rehabilitation and business management within the profession. This practice was developed on the strong clinical and business expertise of it's founding partners as physical therapists.
We Are One of the Top Physical Therapists in Your Area.
Our Vision
To create a network of clinicians and practices who:
Dedicate themselves to the health and well being of all patients.
Provide for professional growth and education of our employees.
Are dedicated and committed to our communities.
Nurture the relationships with the referring physicians.
Strive to be the best at what we do.
We look forward to being part of your recovery team!
Frank McCoy, PT
Frank is the co-founder and co-owner of Advanced S.P.O.R.T.S. Frank is a 1994 Northeastern University Graduate. Originally from Setauket, Frank is the owner and operator of Advanced S.P.O.R.T.S. of East Setauket and is the Chief Physical Therapist at the East Setauket Facility. Frank is a believer in being involved in the community with over 25 years of experience in Suffolk County specializing in orthopedic injuries, injury prevention, post-operative and sports rehabilitation medicine. He lives in the Three Village area with his wife and four children. Frank has spent 25+ years building his reputation as one the top therapists in the region. He works with Athletic Departments in the surrounding school districts performing pre-season screenings, injury prevention and Speed & Agillity Camps for the Junior High and High School Athletes. Frank has extensive knowledge in general orthopedics and sports specific therapy. Frank maximizes patient outcomes by utilizing extensive manual/clinical skills and tailoring each patient's program to the individual. " We create an environment that promotes a 'TEAM' approach to healthcare between the patient, the physician and our clinicians. We try to create a positive and motivating atmosphere that patients enjoy." Frank is a clinical instructor mentoring students from various local and distant schools and is a member of the APTA.
Walter Chomicki, PT, DPT
Walter Chomicki is a licensed Physical Therapist with a Doctor of Physical Therapy degree from Stony Brook University. Walter also attended Stony Brook for his undergraduate studies where he received his Bachelor of Science degree in Biology. While at Stony Brook, Walter served as the President of the Pre-Physical Therapy Association and the President of his graduate class. He also had the pleasure of helping with the Adapted Aquatics program at SBU as a Certified Adapted Aquatics Instructor.
Walter enjoys treating a diverse patient population and specializes in orthopedics, manual therapy techniques, pre/post operative conditions, biomechanics, musculoskeletal rehabilitation, sports injuries, injury prevention, health and wellness. He incorporates the most current evidence-based research to create a unique individualized treatment program to promote optimal recovery for his patients. Walter has also worked with local junior high and high school athletes performing pre-season screenings for injury prevention as well as Speed & Agility Camps for athletes of all ages. As a former athlete, Walter understands the importance of proper training, nutrition and treatment and uses this experience to relate to all his patients.
Eileen McCoy, PT